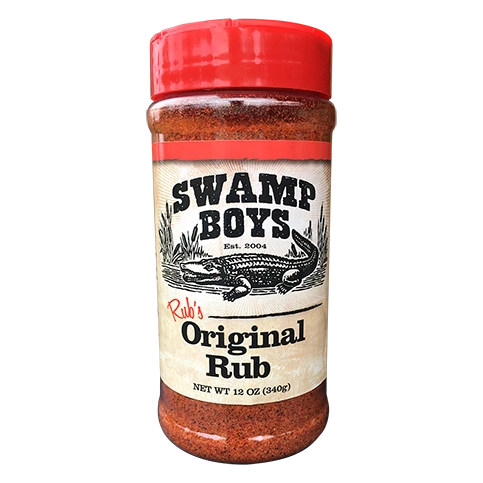 Swamp Boys Origina Rub
Introducing the Swamp Boys Rub's Original Rub.
Are you ready for mouthwatering flavor in your barbecue meats? Swamp Boys Rub gives your barbecue dishes a perfectly balaced flavor of salty, sweet, with a little heat, and has a light smoky finish to tie it all up. Swamp Boys Original Rub is amazing on pork, chicken, fish, and vegetables. If you want to make your food even more irresistable pair up your rub with the Swamp boys original sauce!
Gluten Free, no MSG.
12oz.