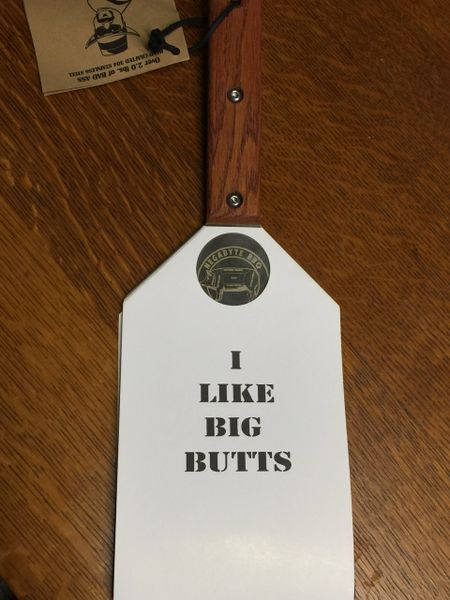 BBQ Buttula
And what is a Buttula, you ask? The Buttula is simply the biggest, strongest, most heavy duty spatula you will find for sale anywhere!
The Buttula is a spatula designed for moving, flipping, and handling large chunks of meat such as a pork butt and brisket. The Buttula is 8 inches long x 6 inches wide, and is made of 12 guage (1/8" thick) stainless steel. It is a tool for big league barbeque competitions. Compared to the Buttula all other spatulas are toys!
If you are serious about your Barbeque, whether you be a weekend warrior or a competition cook, you need a Buttula for handling your heavy lifting!
Our awesome logo is on top as shown!